fly to the tranquil principality of LUXEMBOURG for a promotional appearance on Radio Luxembourg. American rock photographer Bob Gruen reaquaints himself with the band by lending Sid Vicious £80 quid and comes along to take some shots. Here's what he said...

"I met the Sex Pistols again and at 8 am we flew to Luxembourg so I could take photos
while they did an interview for Europe's biggest station, Radio Luxembourg.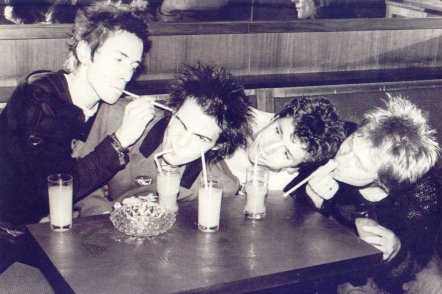 Everyone started drinking on the plane and when we were met by a promo man he took us to a bar (where I shot one of my best known photos of the Pistols) and then to lunch. By the time we got to the station everyone was pretty loose. Steve Jones dropped his pants for photos in front of the building and some secretaries saw him and the managers almost banned them before they started the interview. Finally they were allowed in and said some funny things I can't remember and the DJ thanked them a lot for coming. By the time we got back to the airport we were so drunk the airline officials wouldn't let us on the plane. The road manager had to argue for a long time and finally they let us on the plane to return to London."
(Bob Gruen - Photographer)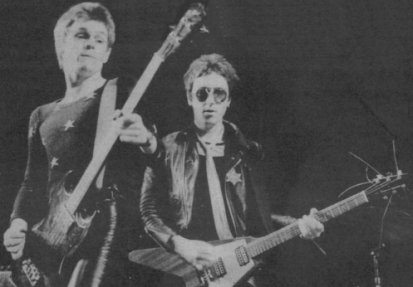 Marquee, London
The Boys who have been taking their schoolboy humour across EuropeAN continent for the past few months return with a 2 night stint at the Marquee starting tonight.
THE CRABS

THE PREFECTS

Silver Thread, Paisley




The Adverts

Top Rank, Brighton




University, Kent

RICHARD HELL

& THE VOID- OIDS

THE LOUS

University, Bradford




AUDITION NIGHT

THE BA

TRASH

Roxy, London