1977

DATE INDEX
DECEMBER
STORMTROOPER
don't even exist anymore - they haven't since the winter of '75. Now, two years after it was recorded, Stormtrooper roar to life again this time on vinyl...smell like a cash-in? Well some of the former members felt their music is now "in style" and have gotten together the money to put the demo on a single. It's out on Solent Records, the tracks being "I'm A Mess" and "It's Not Me." They didnt have a sleeve but they had a few 2 inch badges made declaring the immortal line... 'I'm A Mess' and as legend goes Sid Vicious wore one in the famous Bob Gruen snap taken during the Pistols' U.S. tour a few months later.

Affair, Swindon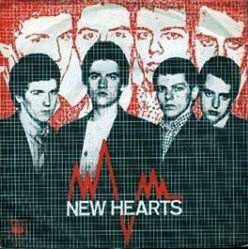 have just had their debut single released by CBS in the UK. It's their crowd pleaser "Just Another Teenage Anthem." The band will be out on tour with the Jam in December, and just like the Jam they're inclined to wear suits too. Which will come in handy for their future '79 mod outfit Secret Affair.

MEAN STREET
Vortex, London
Jerry Nolan carries out his plan of leaving the band. He's replaced by Terry Chimes (a.k.a. Tory Crimes) , ex-member of the Clash. THE HEARTBREAKERS play two nights at the Vortex. These shows will be the last the Heartbreakers will play in the UK until 1984.
Top Rank, Birmingham




Tiffany's, Edinburgh

Pickwicks, Dewsbury




WAYNE COUNTY & THE ELECTRIC CHAIRS

ALTERNATIVE TV

Nags Head, High Wycombe




THE WORST

THE PREFECTS

Tiffanys, Shrewsbury