1977

DATE INDEX
DECEMBER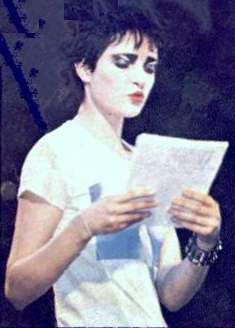 SIOUXSIE AND
THE BANSHEES
Make their British Terrestrial TV debut on tonights So It Goes rock programme. Footage is shown from the Clash support on November 15th at The Elizabethan Ballroom gig in Manchester.

David Braun of the
SCREAMERS
leaves them to found the highly influential Dangerhouse Records along with KK Barrett, who remains in the band. Jeff McGregor, 17, is hired as a temporary keyboardist.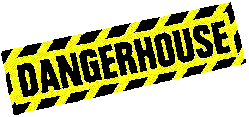 Dangerhouse records wastes no time and their first release is due next month. The label will run till 1979 releasing some of the best debuts by the burgeoning Californian punk scene. Anyone for tea? Joey Ramone is hospitalised in New York after suffering second degree burns to his face, neck and upper chest! A tea pot full of boiling hot water exploded in his mooey! However later that night da boise got 3 encores at a New Jersey gig...what a trooper! And he's still undergoing out-patient treatment. Paradiso, Amsterdam

Stranglers play a 2 nighter.




ADAM & THE ANTS

Marquee, London

PIHRANAS

PLASTIX

JOBY & THE HOOLIGANS

THE SQUARES

University, Brighton




Friars, Aylesbury




Good Hope, Halifax




Hope & Anchor, London




MEAN STREET

THE BEARS

SHOPLIFTERS

Roxy, London




BETHNAL

Barbarellas, Birmingham




WRIST ACTION

Art College, Brighton