1977

DATE INDEX
DECEMBER
RAMONES
Ramones had their third album 'Rocket To Russia released today. The LP contains their previous hit single "Sheena Is a Punk Rocker", as well as other up tempo romps like "Teenage Lobotomy","I wanna be well","Rockaway Beach" and "Cretin Hop". There are two covers of 60's hits: "Surfin bird (by a Treshmen) and Do You Wanna Dance (Bobby Freeman)". The production of the album was supervised by Tony Bongovi as well as Tommy Erdelyi ( Tommy Ramone). There's going to be no complaints against the band on this album, They even have a song about American home life, "We're a Happy Family."
This album seemed to be the speed with which punk matters should be travelling. The first 10,000 copies contained a free Ramones poster.For the full review go
HER
E.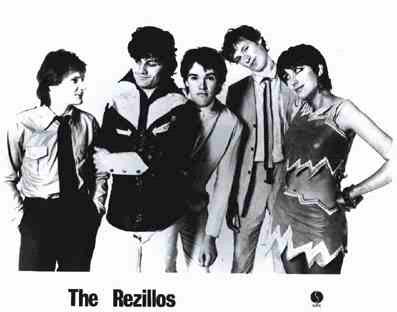 have just signed to Sire Records. They were among the first of the Scottish punk bands and have previously had one single on their own Sensible Records label which sold about 15,000 copies around the UK. They are currently planning their first 45 for Sire which will be "(My Baby Does) Good Sculptures." The bad news is that the Rezillos intended single for Sire is already at the pressing plant with the Sensible label. The band placed the order before the deal came down. The Sensible single will have to be disposed of immediately, potentially making them an instant collectible. Since the band signed they've cut the line-up from an unwieldy seven members down to five. Bassist Dr. O.K. Smyth and backup singer Gale Warning have returned to Scotland.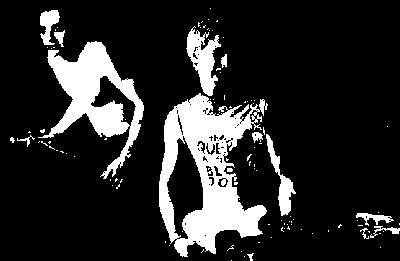 Set out on their new tour to promote theIr new album due for release tomorrow.They play MIDDLESBORO TOWNHALL with

in support.

The Sex Pistols start a tour of radio stations and personal appearances at branches of Virgin record stores to promote Never Mind The Bollocks which is at number 1 in the UK album charts. Today they appear at Virgin records in Nottingham, they then go to BBC Radio Nottingham and then on to Radio Trent. From here it's on to Virgin records in Sheffield and finishing at Radio Hallam.
Casino, Wigan




SIOUXSIE AND THE BANSHEES

Katies, Nottingham




THIN LIZZY

Empire, Liverpool




WIRE

RIFF RAFF

Red Cow, London




Rochester Castle, London




BETHNAL

Maxims, Barrow




Begin a new UK tour tonight at

The Polytechnic, Huddersfield




The Adverts

JOHNNY MOPED

WAYNE COUNTY & THE ELECTRIC CHAIRS

ALTERNATIVE TV

Roundhouse, London




Sunshine Rooms, East Derum,Norfolk




The Outsiders

The Automatics

Billy Karloff & The Goats

Roxy, London




ONLY ONES

Rafters, Manchester