A few more punk releases that have appeared in the last few weeks include...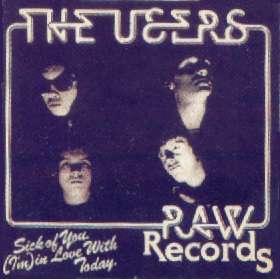 'Sick Of You'
RAW Records.
OPENING WITH a corrosive riff - an unholy hybrid of the Dolls' Personality Crisis and The Stooges' Search & Destroy - The Users' single spews forth on a jet of sneering nihilistic bile. That such a racket should originate from genteel Cambridge, UK was the ultimate punk paradox. The Users also recorded as the Acme Sewage Company - an apt moniker in the 'circumstances. While James Haight spits out "When we meet, you're like a bitch on heat", Free's paint-stripping guitar sends the needle into red, the maelstrom capped by a "Sick of you, like I've never been sick before" pay-off

chorus. In many ways, the single came a year too late, prompting 'punk pretenders' charges.
Writers: The Users Producer: Mike Kemp Personnel: James Haight (vcs), Chris 'Panic' Free (gtr), Bobby Kwok (bs), Andrew Bor(drs)
(AN-Mojo October 2001)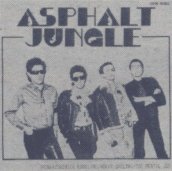 ASPHALT JUNGLE:
"Deconnection" / "Asphalt Jungle" /Never Mind O.D."/"No Escape"
(Cobra);
METAL URBAIN: "Panik" / "Lady Coca Cola"(Cobra).
The French nouveau vague invasion continues and the standard is as derivative and forced as ever. The linkman between these two is one Rikky Darling, wiho not only belongs to A. Jungle but also co-wrote M. Urbain's numbers. Most interesting is "Coca Cola", wihich tries to cross-fertilise the Ramones, Captain Beefheart and Terry Riley in an outrageous cacophony.
(Melody Maker August 7th 1977)
GENERATION X
THE RICH KIDS
THE KILLJOYS
THE PREFECTS
Stafford, Top Of The World