1977
DATE INDEX
OCTOBER
NOVEMBER
DECEMBER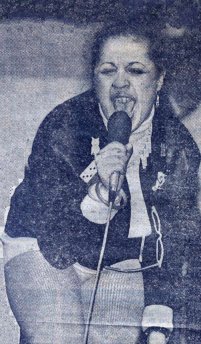 have just been signed by Virgin Records. The group is fronted by a mulatto Brixton youth calling herself Poly Styrene. She's no stranger to the recording world and had a single out under her real name Marion Elliot last year. But since witnessing the Pistols play Hastings last year, she's become a regular around the Roxy Club, resplendent in her dayglo vinyl, psychedelic kit and full set of dental braces. They make their single debut today with stage favourite "Oh Bondage Up Yours" b/w "I Am A Cliche". The vocals are discordant, the sax drifts in and out of tune. It could have what it takes to become a classic, for the full review go
HERE
.This is not X-Ray Spex's first appearance on vinyl though. You remember they were included on the "Roxy" album also singing "Oh Bondage Up Yours." Other members of the group include Jak Airport on guitar, Paul Dean on bass, B.P. Hurding on drums and Laura Logic on saxophone who plays on the single but has just been replaced by Rudi Thomson.They play
Erics , Liverpool
tonight.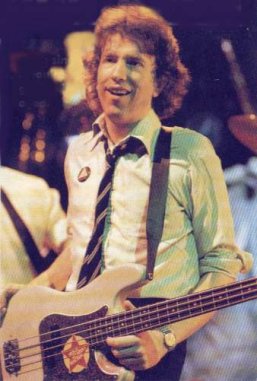 have their debut 45 rush-released by EMI today. After the Sex Pistols EMI were playing it safe and opted for the less confrontational choice of "2-4-6-8 Motorway" which is predicted to be a chart-topper. The fact is, the single will climb the charts to #5 and become Tom's signature song and a hit unequalled for the rest of his career.For the full review go
HERE
. Robinson hopes to have his intended debut song the controversial "Glad To Be Gay" pressed and released as soon as possible. Still no word from the press conscious EMI on its imminent release?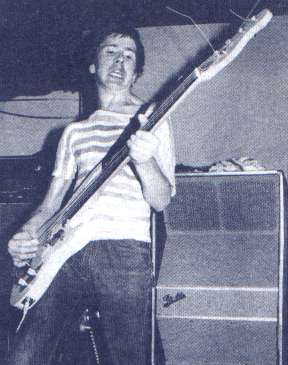 are the latest signings to Polydor. They release their debut 45 today. It's the 'You're Cold b/w 'All I Can Do'. For the lime being at least, they seem to have built for themselves a neat little niche moving down to London and a major label backing. To celebrate they play
Rock Garden, London
tonight.
IGGY POP
THE ADVERTS
Rainbow, London
Sports Centre, Crawley




CIMARONS

Polytechnic, North London




Barbarellas, Birmingham




Art Attacks

Nashville, London




THE VICTIMS

Manor Ballroom, Ipswich

Paradiso, Amsterdam




DOLE Q

Roxy, Covent Garden, London




THE DRONES

Red Cow, Hammersmith, London




HAWKWIND

BETHNAL

New Theatre, Oxford




ALBERTOS Y LOS TRIOS PARANOIAS

'Sleak'

Londons Royal Court theatre