1977

DATE INDEX
OCTOBER
NOVEMBER
DECEMBER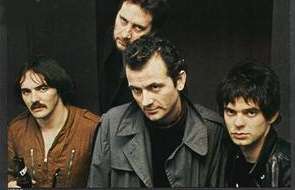 are in the news again today getting frontpage headlines in British Music weekly Melody Maker. Rock legend Pete Townsend of The Who takes a pretty passive snipe at the Stranglers for giving him some stick over playing stadiums and using laser shows. Don't these rock mags make a mountain outta a mohehill!
Townsend says:
"For ostensibly intelligent people, not knowing what goes on behind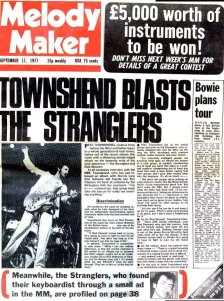 the scenes of a rock group, or concert, condemning out of hand any band who plays in a football stadium, condemning out of hand any band who uses a laser beam, saying that rock groups don't pour money back into the businesss, it's all so much shit! I'd be embarressed about it, listing our achievements and showing the fucking big mouth in the stranglers how much we've given to charity."
They are also featured in a big interview in today's edition of Sounds magazine.

THE DRONES
Top Rank, Southampton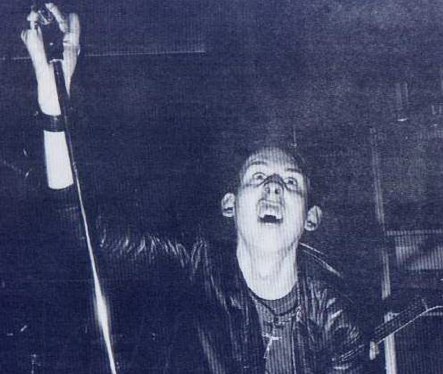 Bazoomies
Nipple Erectors
Roxy, Covent Garden, London
The Nipple Erectors were formed featuring Shane 0'Hooligan on vocals and editor of the punk zine Bondage, with Shanne Bradley who learnt bass from Captain sensible on a bus. Mr O'hooligan will gain world infamy as the leader of the Pogues in the following decade. Civic Hall, Middleton




HAWKWIND

BETHNAL

Empire, Liverpool




ALBERTOS Y LOS TRIOS PARANOIAS

'Sleak'

Londons Royal Court theatre.

Play a matinee performance this morning at The Roxy Theatre Harlesden, London




DEAD FINGERS TALK

Electric Circus, Manchester