1977

DATE INDEX
OCTOBER
NOVEMBER
DECEMBER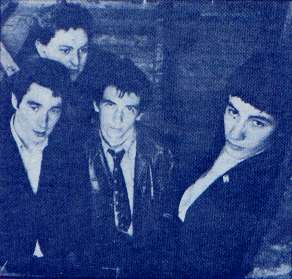 have been invited to record some songs for the John Peel BBC Radio program. They've just been signed to United Artists and these will be their first recordings since Howard Devoto left the group. The 3 songs laid down include "Fast Cars," "(Moving Away From The) Pulsebeat" and "What Do I Get?"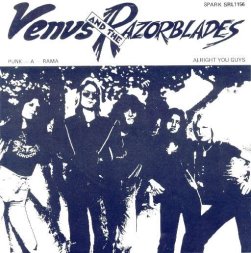 From LA were a concept band put together by Kim Fowley an LA guru behing raunchy rock outfit like the Runaways.This didn't see to impress the British music press....
Punk A Rama (Spark SRL1156).
Typically crass Kirn Fowley cash-in/tribute to the Ramones, Rods, Pistols etc. This was the first Venus single, not a patch on their 'I Wanna Be Where The Boys Are'. It may have sounded bold in laid-back LA, but compared to what's happening in Britain it sounds dated, dopey. The references to various punk bands will give it curiosity/collector value, though.
(Sounds September 10th 1977)

The Lurkers begin a month of Wednesday night residencies at their local Red Cow punk venue in Hammersnmith, London.

Edinbrough, Tiffanys. They also can be seen going through a taped live rendition of their debut 45 on British pop TV show 'Marc'.
SIOUXSIE & THE BANSHEES
Vortex, London
TOM ROBINSON BAND
Traceys, Ipswich WAYNE COUNTY &

THE ELECTRIC CHAIRS

Dingwalls, London




THE STUKAS

THE JOLT

Hope & Anchor, London




NEON

Bridge Hotel, Newcastle

THE DRONES

Derby, Cleopatras




Sore Throat

Stapleton, Hornsey