1977
DATE INDEX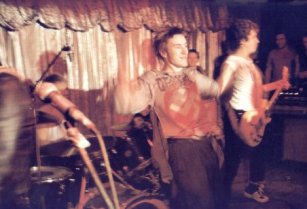 DEAD FINGERS TALK
Mr Georges, Coventry
Johnny's got the flu, there's crowd trouble and Sid smashes up his hotel room. Apart from that the 'Bans' tour continues around the small seedy clubs of the Midlands.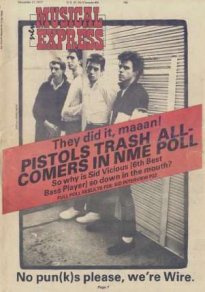 The Pistols also sweep the readers Poll in todays issue of NME. Britains lbest loved spiky tops gather top honors as Best Group (finishing ahead of Led Zeppelin and Genesis), Best Album and Best Single honors ("God Save The Queen"), Best Dressed Sleeve, Best Drummer and Johnny Rotten was voted as "Most Wonderful Human Being." Some other bands got a look in with Best New Group going the Tom Robinson Band, with The Stranglers and Boomtown Rats coming in second and third. The number one event of the year was Elvis's demise, with the Sex Pistols' December 1,1976 appearance on the Bill Grundy BBC TV show
Today
a close second. The Sex Pistols virtually dominate the chart. They have three of the top ten singles of the year, figured in as the third best songwriters and were responsible for three of the top ten events of the year. Other Ppunk bands that figured in the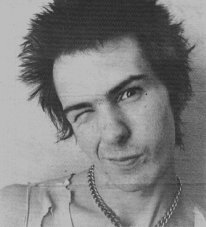 poll respectfully were
the Clash
and
Tom Robinson Band
. Eddie & The Hot Rods, who were voted on heavily in 1976, were virtually absent.
Also in todays edition are cover stars Wire, Dead Boys, Sid Vicious, plus part 2 of Lester Bangs Clash diary and small pieces on the Dictators and Penetration, respectively.
ELVIS COSTELLO and the Attractions brought in from his first US tour deputised live on the US - NEC program Saturday Night Live in place of the Sex Pistols, who were originally booked but visas were refused.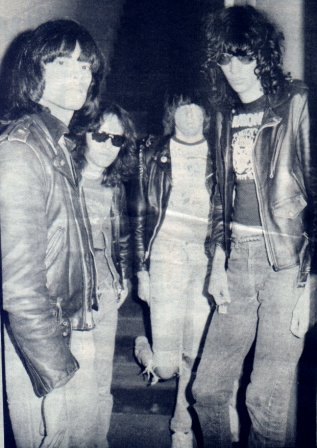 Market Hall, Carlisle
While the Pistols are roaming the Midlands the Ramones with their 3rd album reaching mumber 49 in the USA charts begin their latest UK TOUR at Carlisle tonight. After a well dodgy soundcheck they start to kick in on full cylinders.
ADAM AND ANTS
Butlers Wharf, London
Perform at a private Party for 'Jubilee' film director Derek Jarman. There's no earth on their instuments so the band perform in rubber gloves (snigger!- Don't Care)
THE RICH KIDS

Katies, Nottingham




THE FALL

Erics, Liverpool







THE CRABS

Gatsby's, Torquay

WEIRDOS

SCREAMERS

BAGS

DEADBEATS

PLUGS

Masque,LA




JB's, Dudley

THE YACHTS

BLAST FURNACE & THE HEATWAVES

Rainbow, London




THE EXILE

THE SUBHUMANS

THE JERK

Golden Stones Hotel, Dunbar




THROBBING GRISTLE

Bedford Corner Hotel, London




DEAD FINGERS TALK

Pegasus, London




THIN LIZZY

Kursal Ballroom, Southend




THE BEARS

Waldo's Jazz Club, Watford