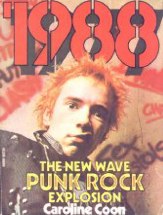 1988 THE NEW WAVE PUNK ROCK EXPLOSION' by Caroline Coon
(Wyndham £1.95)
The how and why of the rise of the new wave by Caroline Coon who's seen more than a few rock trends come and go and was among the first to pick up on this one. Not surprisingly, the book's better on the early days than the recent developments (it's hard enough for a weekly paper to keep up with the changes at the moment). You'll find the first Mont De Marson Festival, the Pistols, Damned, Clash, Stranglers and the Slits but no Jam. Observant and readable without being pretentious.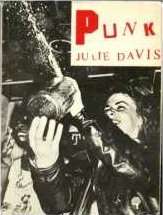 PUNK' edited by Julie Davis
(Millington £2.50)
Selections of new wave journalism from a variety of writers (including our own Jane Suck) many of whom have their own fanzines. Almost every band that has made any impact is included although it's aimed more at the dedicated followers than the dilletantes. The writing is often as interesting as the bands themselves.