ALTERNATIVE T.V.
have a personnel change that some see as a major setback for the group. Founder member, guitar player Alex Ferguson has quit. He's interested in pursuing a more accessible, pop direction than ATV. Many consider that Ferguson was the main writer for the group. With his departure, a change in direction for the band is certain.
Mark P.

"We got Dennis (Burns) almost straight away and moved Tyrone to guitar. Dennis had been in a band called The Cruisers with Tyrone so he was an obvious choice."
NEW HEARTS
Rock Garden, London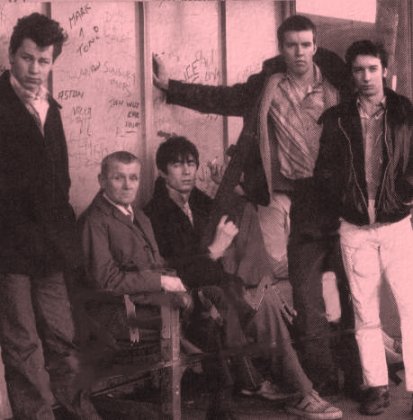 have another personnel change. Founder member Albie Slider leaves the band and is replaced by Dave Treganna on bass. Pursey remains the only "original" in the band.

SIOUXSIE & THE BANSHEES
THE MODELS
Top Rank, Sheffield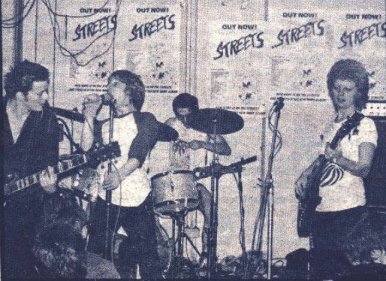 The live recording tonight somehow misplaces the Johnny Curious set, and opts for the snottier Art Attacks and The Suspects!
JOHNNY CURIOUS & THE STRANGERS
ART ATTACKS
THE SUSPECTS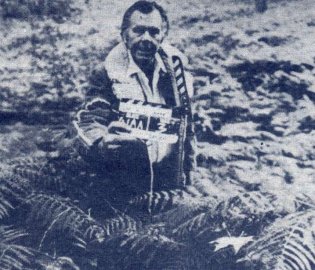 The Sex Pistols film now called 'Who Killed Bambi' with sexploitation Director Russ Meyer doing the honours, has financially collapsed. With not enough money on the table to satisfy the film's potential backers, basically meant no finance. For Meyer, no pay meant no play and, after only one day's shooting of the opening sequence involving the slaying of a deer in the wilds of Wales, he walked off location, never to return.The film would remain on ice till 1980 after the band had split and Julian Temple took over the directing reigns on the cutting room floor.